Applications you may not have considered
Net bridges & Net tunnels
A fantastic connecting element that should be considered for every play park is a rope bridge and a net tunnel. These elements really help to tie a whole park together.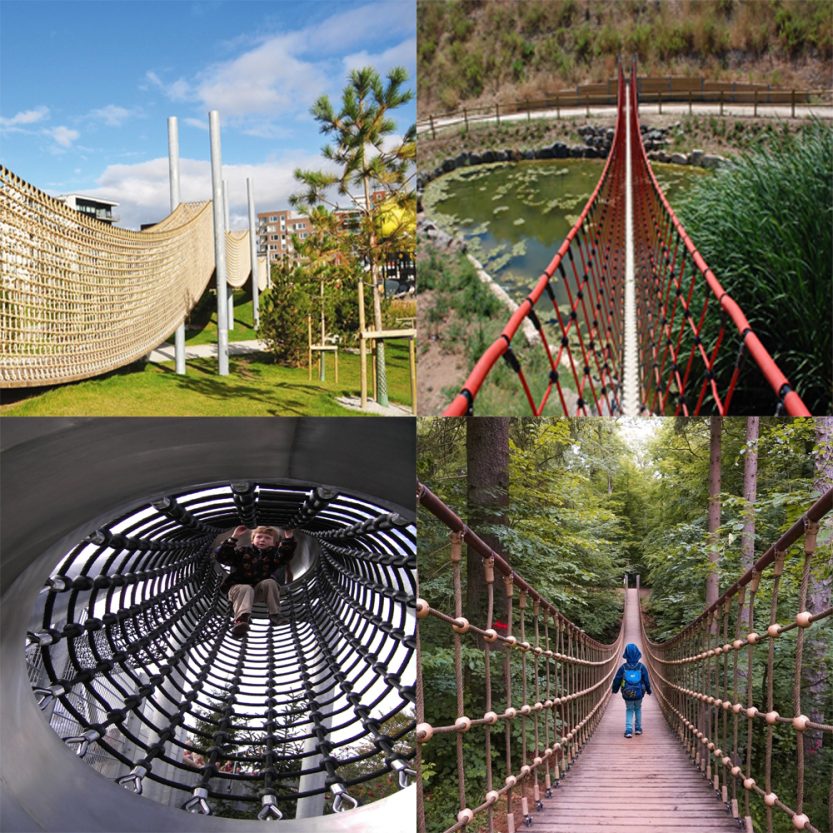 Playground equipment
Huck's world-renowned rope and netting is integrated into much of our commercial outdoor play equipment. One of the best examples of where this is used is in our rope adventure courses. Hammocks, rope ladders and wobble swings all make use of our strong and durable rope too. We also have a great selection of rope net pyramids, scramble nets and climbing ropes.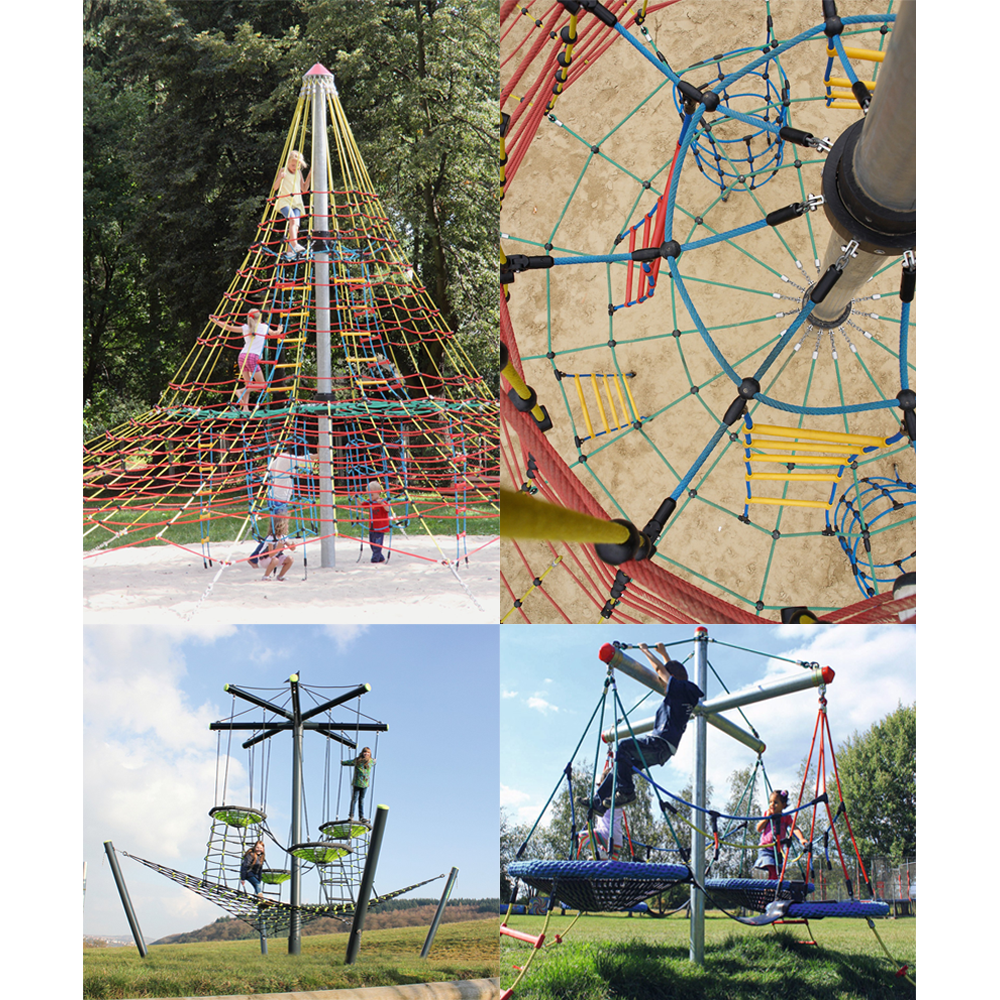 Our outdoor playground equipment range also includes a selection of birds nest trees. At the core of the birds nest tree series is the original HUCK Bird's Nest®. This is a round close-meshed basket with a base shaped to form a nest and a steel ring wound round with rope. It's the perfect addition to any outdoor playground and provides a climbing element to complement ground-based play like trampolines and swings.